Tom Joyner Foundation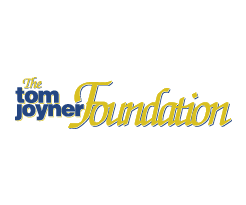 The Tom Joyner Foundation is designed to directly support Historically Black Colleges and Universities. Founded in 1998, the Tom Joyner Foundation has raised more than $60 million to help keep students enrolled in black colleges. It has assisted more than 14,000 students and worked with more than 100 HBCUs.
click here to visit the Tom Joyner Foundation website

HBCU School of the Month 2015
January – Spelman College, Atlanta, GA;
February – Jackson State University, Jackson, MS;
March – Winston-Salem State University Foundation, Winston-Salem, NC
April – Bethune-Cookman University, Daytona Beach, FL;
May – University of the District of Columbia, Washington, D.C.;
June – Xavier University, New Orleans, LA;
July – South Carolina State University, Orangeburg SC;
August – Tuskegee University, Tuskegee, AL;
September – Prairie View A&M Foundation, Prairie View, TX;
October –Tennessee State University, Nashville, TN  
November – Alabama A&M University, Huntsville, AL.