The Rickey Smiley Foundation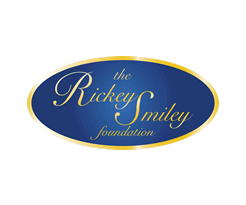 The Rickey Smiley Foundation serves to impact the lives of children, teens and seniors through programming that is designed to foster family, community and social responsibility.

Click here to visit the Rickey Smiley Foundation website.

Vision
Deliver relevant programs for children that will aid in their successful social and educational development
Provide support to individuals and families at the time they need it most
Honor seniors for their invaluable contributions to our communities
Programs

Bridge Builders
Bridge Builders is our mentoring program where we engage successful entrepreneurs, business owners, athletes and other public figures to serve as the bridge for young people to cross over from low self- esteem, guilt, frustration, and other debilitating circumstances to a life of hope, success and achievement. Bridge Builders is our summer initiative for children and teens ages 6-16 where they will be engaged in a 1 week camp designed to help them become successful in every aspect of their lives. Additionally students participate in a myriad of after school programming throughout the school year.

Front Row
Front Row is an initiative designed to support young people who have lost their parent(s). This program provides support to children and teens when they need it the most. While the death of a parent is indescribable, Front Row provides on-going support to help young people become resilient during their loss. This program is year-round and students participate in various recreational and educational activities.

Simple Acts of Kindness
Simple Acts of Kindness is our charitable initiative where the Rickey Smiley Foundations provides financial support to help families and individuals who are in need due to unfortunate crises in their lives. Due to the numerous requests that the Rickey Smiley Foundation receives, we cannot respond to each one. However; in the event we are able to honor your request through the Random Acts of Kindness program you will be contacted by a member of the Rickey Smiley Foundation team. The mission of the Rickey Smiley Foundation serves to impact the lives of children, teens and seniors through programming that is designed to foster family, community and social responsibility, therefore priority is given to those requests that are in alignment to the mission of the organization. Click here to apply.
Father Figure
Countless children are growing up without father figures, however through Father Figure young people will learn how to tie a neck-ties, have the opportunity to go fishing, take camping trips, go to the mall, movies, father and daughter dances, etc. This program which is geared towards both boys and girls will be in partnership with the local school whereas increasing male involvement in the life of students.

Celebration of Seniors
Celebration of seniors is our initiative where we salute Senior's by having dinners, senior mid-day Tea events, and a variety of other activities. Seniors are the fabric of our communities and through programming we will honor seniors for their invaluable contributions.